Working at BlueBear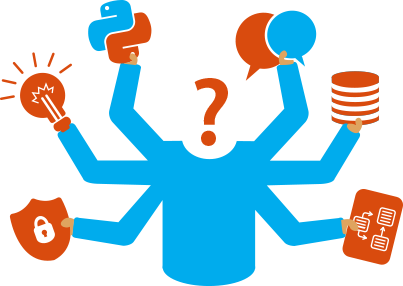 BlueBear is looking for new colleagues, software developers in a broad sense of the word. There is room for people of different levels and with different interests.
Are you a real full stack developer, or is your focus more on the front or back side of this stack (potentially even wider than development, like towards UX design or systems administration)? Either way it may well be that you're a good fit into our multi-disciplined team.
Below you will find a description of our wide-ranging job offer. If this appeals to you, we would like to hear from you (preferably with CV and motivation):
Job opening: All-round software developer
Looking for a place for your hbo, wo or bachelor level internship? Send a cover letter and CV to jobs@bluebear.nl.